From Yeshiva University to Chassidic grade schools, the left in New York is waging war on religious liberty—and multiple networks asked Rabbi Menken to respond.
Yeshiva University was recently told by a NY judge that it must certify "YU Pride Alliance" as a student organization, although Yeshiva's rabbinic leaders said the religious institution cannot permit such a club. While discussing the lawsuit with EWTN News Nightly, Rabbi Menken criticized the New York judge's overreach: "The NY judge was prepared to override the religious nature of the university and force what they now consider to be the 'American standard' of acceptance of LGBT and promoting its activity as something to be celebrated by a campus organization."
This appearance soon showed up even overseas, as in this article in the Daily Mail: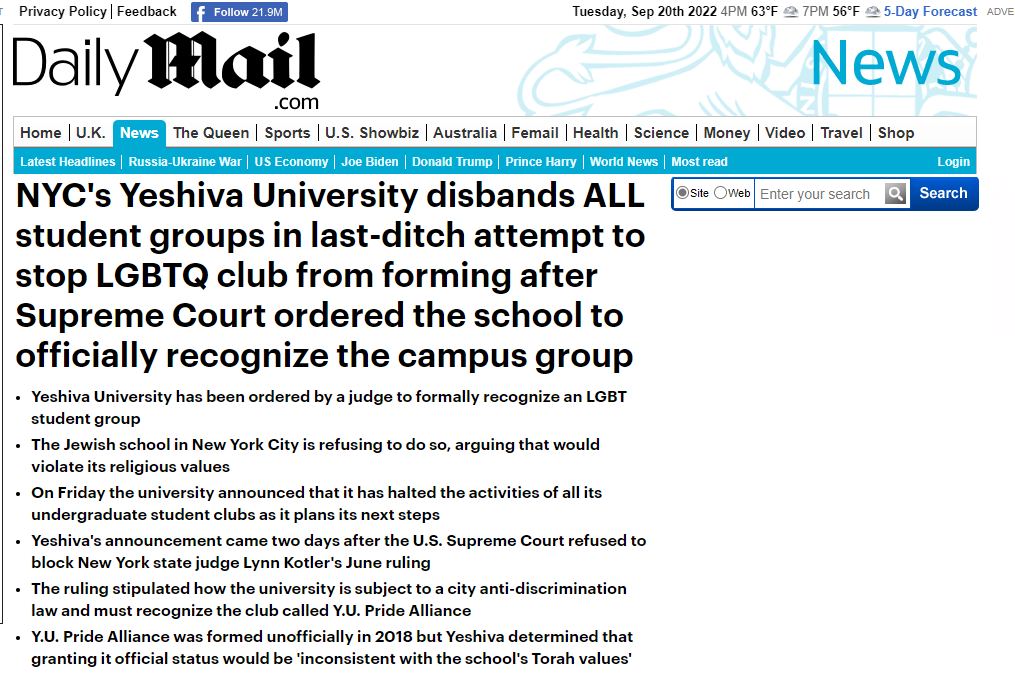 On Wednesday, Rabbi Menken rejected a New York Times report claiming that New York City's private Orthodox Jewish Schools are depriving their students of basic education while accepting $1 billion in public money, telling Newsmax that time spent in religious studies also gives students a strong educational foundation.
This, too, made it into print, on NewsMax's own website: