Coalition for Jewish Values, along with over 80 other conservative and religious organizations, signed a letter last week urging Senator Minority Leader Mitch McConnell to oppose the "Respect for Marriage" Act. As a result of the letter, CJV found itself featured next to organizations with budgets in the tens (if not hundreds) of millions of dollars.
The Washington Times, a Conservative-leaning news source, mentioned only ten out of the eighty-three organizations that signed the letter. Nine of these groups have budgets averaging in the tens of millions. The tenth is the CJV, proving that your gift to CJV creates an impact that one might give ten times as much in order to equal elsewhere!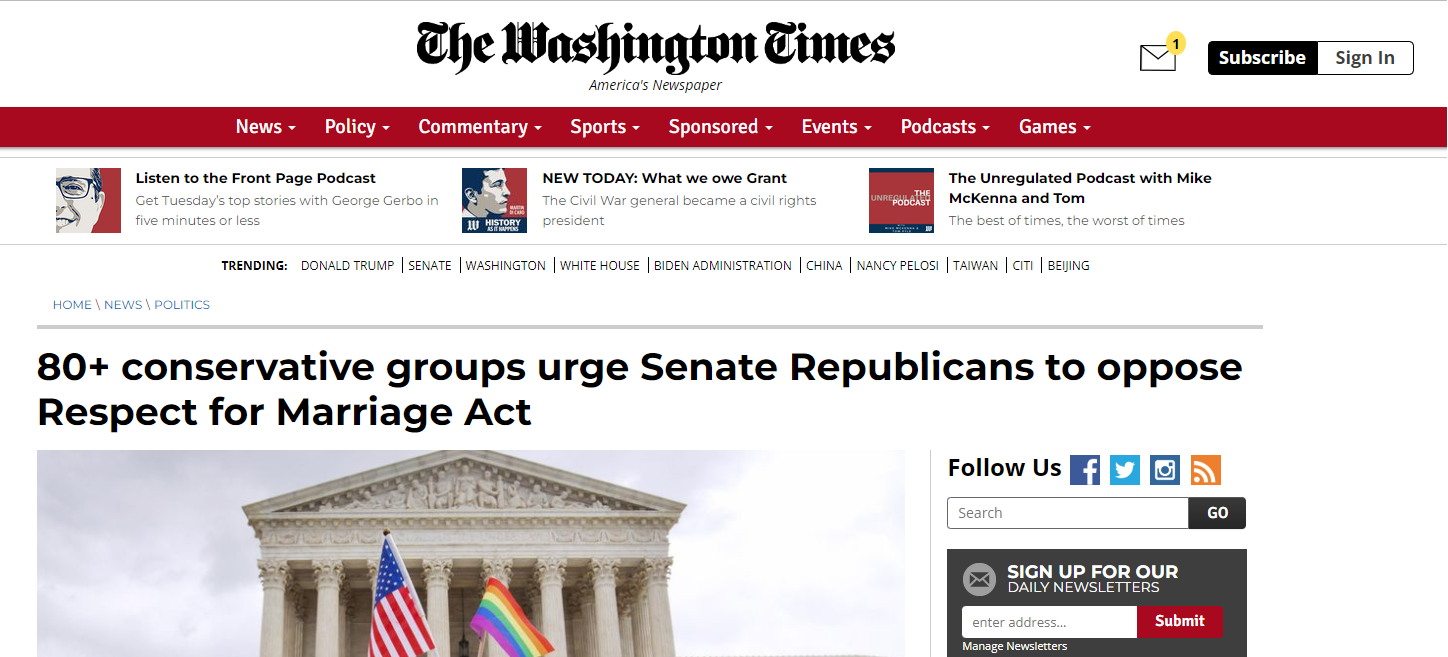 The Heritage Foundation's publication, The Daily Signal, includes a full list of the involved organizations, plus various examples which demonstrate the danger of allowing the ratification of the "Respect for Marriage" Act.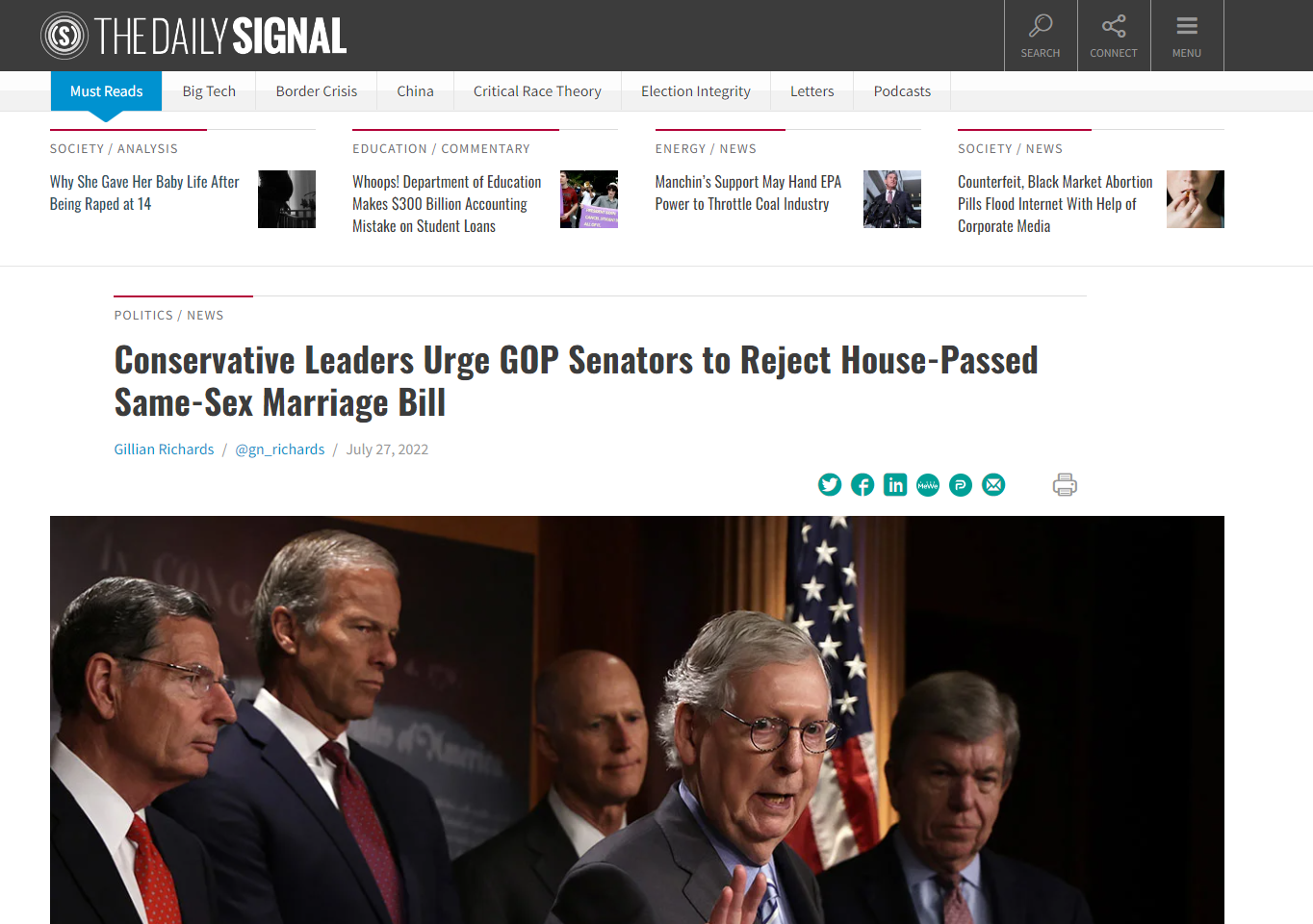 Christian media, such as The Christian Post, chose to give prominence to CJV, the only Jewish organization connected to the letter. The Christian Post lists which Senators and prominent organizations are supportive of the bill, and which ones appeal for its revocation.

The Christian Broadcasting Network, a sixty-year-old news source founded by Pat Robertson, also included CJV in notable signatories of the letter. CBN relates only the basic facts of the story, yet still specified CJV among a list of ten organizations.