JOIN OUR MAILING LIST
Let the CJV keep you informed.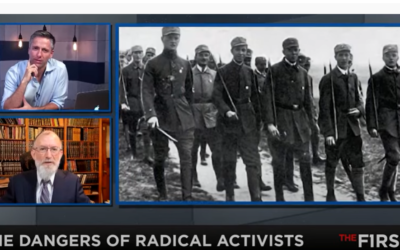 Rabbi Menken analyzes the increasing emergence of intimidation tactics by today's radical activists, and their Nazi-era parallel.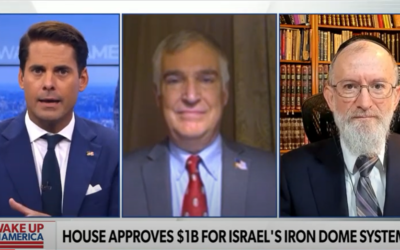 Opposing the Iron Dome is one of "the most anti-humanitarian, anti-decency, measures you can imagine."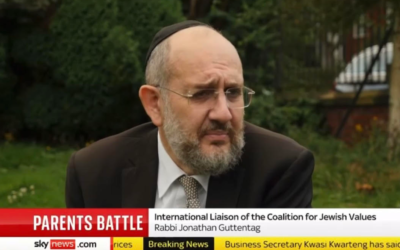 Rabbi Jonathan Guttentag, International Liaison at the Coalition for Jewish Values, said: "To force parents, to invade this family's structure in this way and to take away this decision from parents is a matter of faith but also a matter of humanity."
Donations to the CJV are tax-deductible within applicable limits for 501(c)3 non-profit organizations. We are grateful for your support.
What We Do
The Coalition for Jewish Values advocates for classical Jewish ideas and standards in matters of American public policy.
To mobilize America's Rabbis, who are overwhelmingly pro-values and conservative, to stand in defense of the Biblical ideals that formed America's moral foundation.
To inform the public of authentic Jewish views drawn from traditional Jewish thought, and their direct applicability to current public policy.
To bring our views to the White House, Congress and the Supreme Court to influence policy choices, in support of core American values and their Biblical roots.